March 2021
In The Problem of Alzheimer's, Board Member Jason Karlawish Analyzes the Past and Future of Treatment for Alzheimer's Disease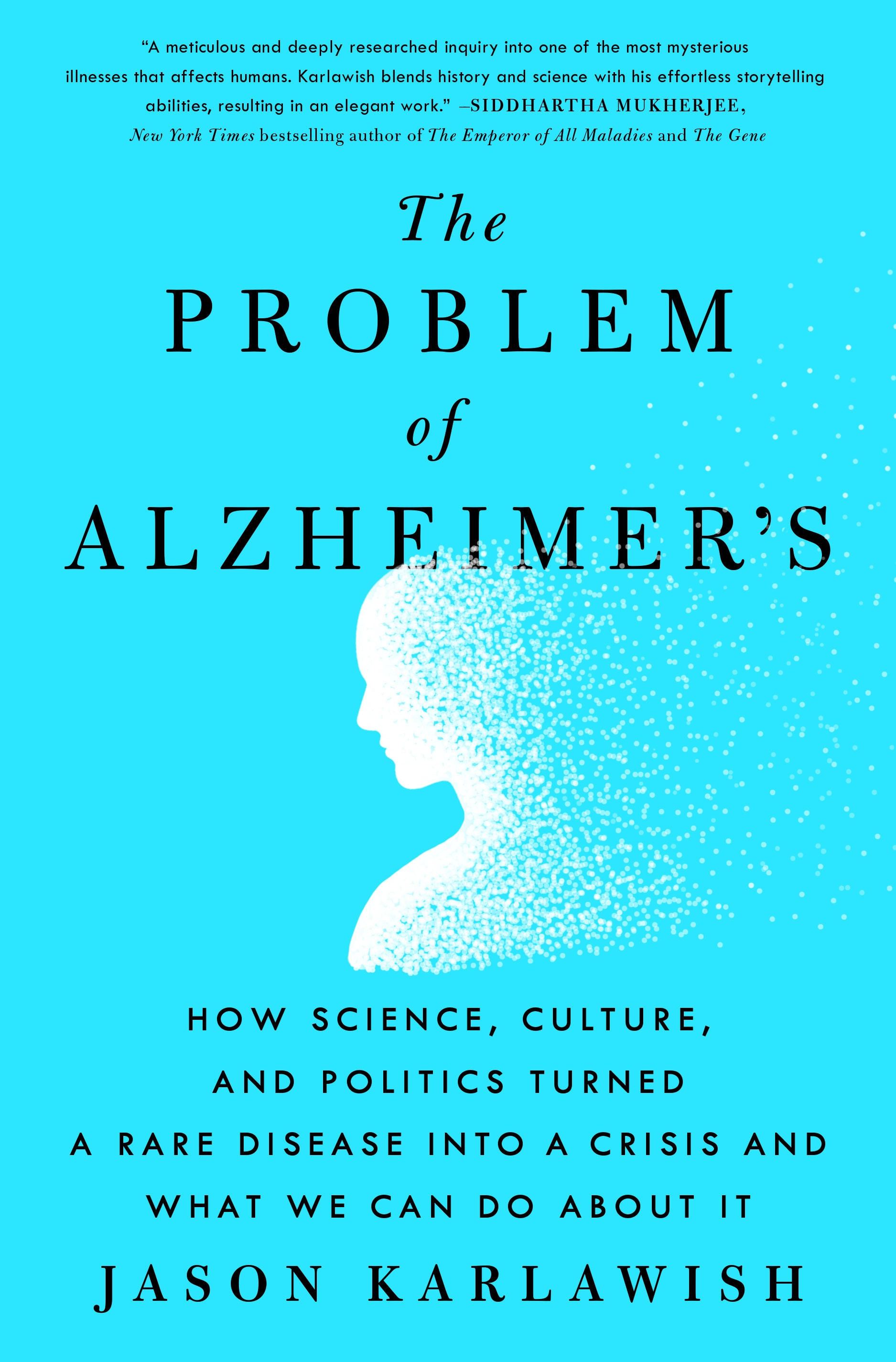 Alzheimer's disease is the fifth leading cause of death for Americans 65 and older, and the number of persons with Alzheimer's is only expected to rise in the coming years. However, many physicians report that they feel unprepared to diagnose and care for patients. These and other problems are why Board Member and Faculty Scholars Program Committee Chair Jason Karlawish, MD, describes Alzheimer's as a crisis.
In his new book, The Problem of Alzheimer's, Dr. Karlawish details the relationships and scientific discoveries that shaped what we call Alzheimer's since it was first described in the early 20th century and examines why diagnosis and care for persons living with the disease and their families have been so difficult.
The book explains why it is so unique compared to all the many adult diseases. The course of Alzheimer's involves a gradual loss of the decision-making and cognitive abilities that are part and parcel of autonomy and identity. "Alzheimer's is a 'disease of autonomy,"' Dr. Karlawish explains, "and until the value of respect for autonomy was thoroughly integrated into our culture, it was difficult to see dementia as a problem."
Supporting the autonomy a patient retains takes intense, personalized work by caregivers, who are typically family members. Alzheimer's treatment also requires a social structure to care for people who no longer have the capacity to financially support themselves or chart their own life-course. For this reason, Dr. Karlawish explains, another unique aspect of Alzheimer's is that "the idea of Alzheimer's disease as a crisis is not simply because there's many older adults. It's a crisis because of a host of social and cultural and political events – a humanitarian problem."
Tackling Alzheimer's as a humanitarian problem requires implementing interventions shown to benefit patients and their caregivers. The Problem of Alzheimer's describes some of these: centers where patients and their caregivers receive essential education and care; programs to address common problems such as hip fracture, delirium and capacity impairments; unobtrusive technologies to detect and monitor cognitive impairments; and promising developments in the discovery of biomarker therapies. Dealing with Alzheimer's also requires a shift in how we think about caregiving.
"I hope this book gives people insights and a more thorough understanding of the labor of caregiving," says Dr. Karlawish. "It's not just about helping a person with day-to-day tasks such as grooming, bathing, and dressing. For the vast majority of the course of the disease Alzheimer's patients can do those activities. But right from the onset of symptoms, they need someone to fill in where their mind leaves off and make difficult decisions. Caregiving is this very morally challenging activity of situating yourself in another person's mind and identity."